LIDL has confirmed to me its intention to lodge a new planning application in the coming months for a store at 1st floor and 2 or 3 units at ground level along with parking (similar to new LIDL in Drumcondra and and at Hanlons Corner). Update: 4 March 2021: LIDL has provided more details on its plans, details below.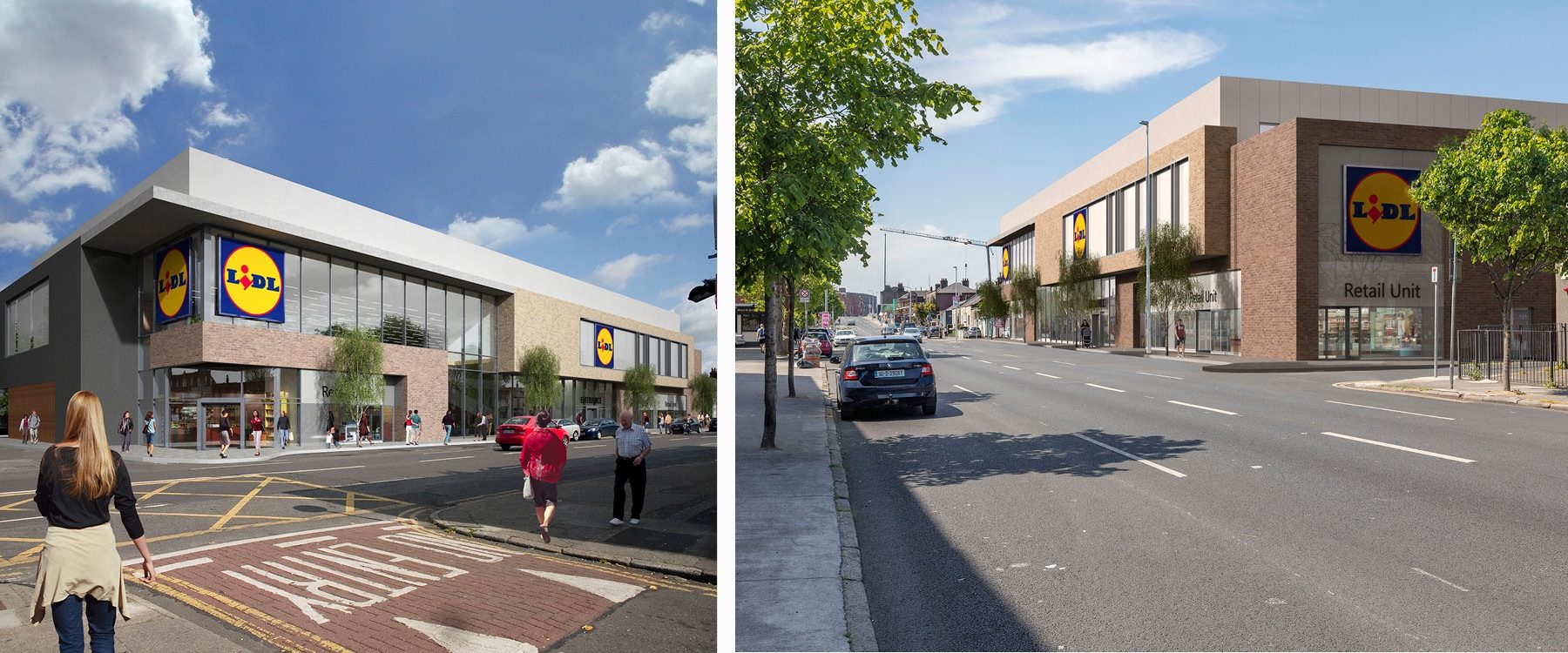 The site has a long history since the Annesley Motors closed both in terms owners and in terms of plans for the site. LIDL are the current owners and there is current planning permission on the site for a retail outlet (expires 23-Aug-2023).
The site has been vacant for many years at this point so development of some kind is needed.
Update: 4 March 2021: Please see here for more detail from LIDL on it's plans